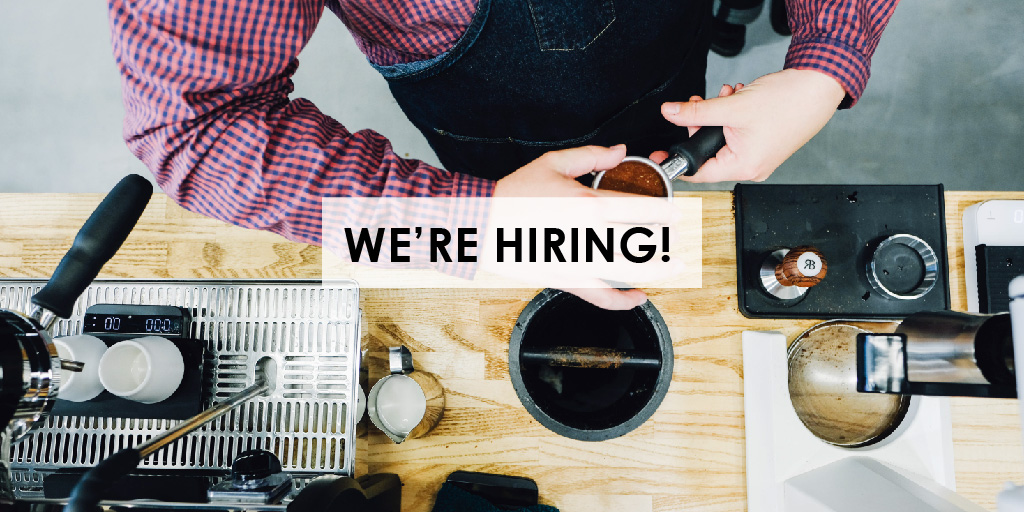 Acaia U.S. Customer Support Specialist (Portland)
We're looking for two U.S. Customer Support Specialists at Acaia. If you're a technically-minded customer service pro then we want to hear from you!
This is a full-time, entry-level, salaried position based in Portland, OR. Starting compensation is $40K per year. In-person work is required.
Stuff you'll be expected to do
Respond promptly and kindly to customer inquiries, redirecting them to the proper party if necessary.
Resolve and explain technical issues via email, phone, or Zoom.
Service and repair all Acaia products. Repairs are performed using screwdrivers, tweezers, allen wrenches, etc. Some level of manual dexterity is required.
Ship, pack, and receive sensitive pieces of equipment.
Test and troubleshoot new products.
Visit accounts locally in Portland (1-2 times per month). To do so, you may be expected to use your own vehicle. Miles will be reimbursed. If you do not have access to a vehicle, you may be asked to ride along with a coworker.
Travel outside of Portland to work the Acaia booth at SCA's Coffee Expo or other events (1-2 times annually). Events can last anywhere from two days to a full week. Travel expenses (flight, furnishings, etc.) will be covered by Acaia.
The tools you'll use
Email, telephone, Zendesk, Slack, Zoho Inventory, spreadsheet and word processing tools (Google and Microsoft products), scales, coffee brewing equipment. You'll receive training if you are unfamiliar with any of these tools.
You should be interested in
Brewing and drinking delicious coffee.
Learning about the mechanics of technical instruments such as scales, dosers, and grinders.
Creating positive and lasting customer service experiences.
Working with a small team of creative and friendly coffee lovers.
A dynamic environment that offers opportunities for growth.
Who we're looking for
Charming and empathetic candidates who enjoy helping others.
Problem solvers, list-makers, organizers, self-motivators, and do-it-yourselfers.
Prior specialty coffee and/or technical equipment expertise can be useful, but are not required.
Proficiency in English (speaking/reading/writing). Our company is globally distributed and relies on digital communications. Like our customers, English is not always everyone's native language. You should be able to clearly communicate our technology to non-native English speakers.
Conversational ability in other languages is incredibly helpful, including but not limited to: Mandarin Chinese, Spanish, German, French, Japanese. Polyglots preferred!
Benefits include
60% premium contribution towards a healthcare plan offered by the company, generous PTO and paid holidays, paid lunch hours, half workdays every Friday, complimentary coffee and snacks, opportunity to travel, and opportunity for advancement: all in a fun and relaxing office space with interesting co-workers.
---
If you believe that you're a strong candidate for the above position, please contact us with an introductory email and up-to-date résumé by December 1st 2021. Inquiries should be sent to sales@acaia.co.
Acaia develops and produces industrial-grade tools, connected devices, and software for coffee professionals and enthusiasts. We are dedicated to improving both coffee quality and the brewing experience, and pledge to act as an inclusive and collaborative member in the coffee community.