Fashioned from stainless steel, the Pearl S Lock gives you the ability to anchor and secure your scale without needing to store it overnight or while away.
Pearl S Lock Assembly Guide
Step 1.
Turn over the scale and place it on a flat surface.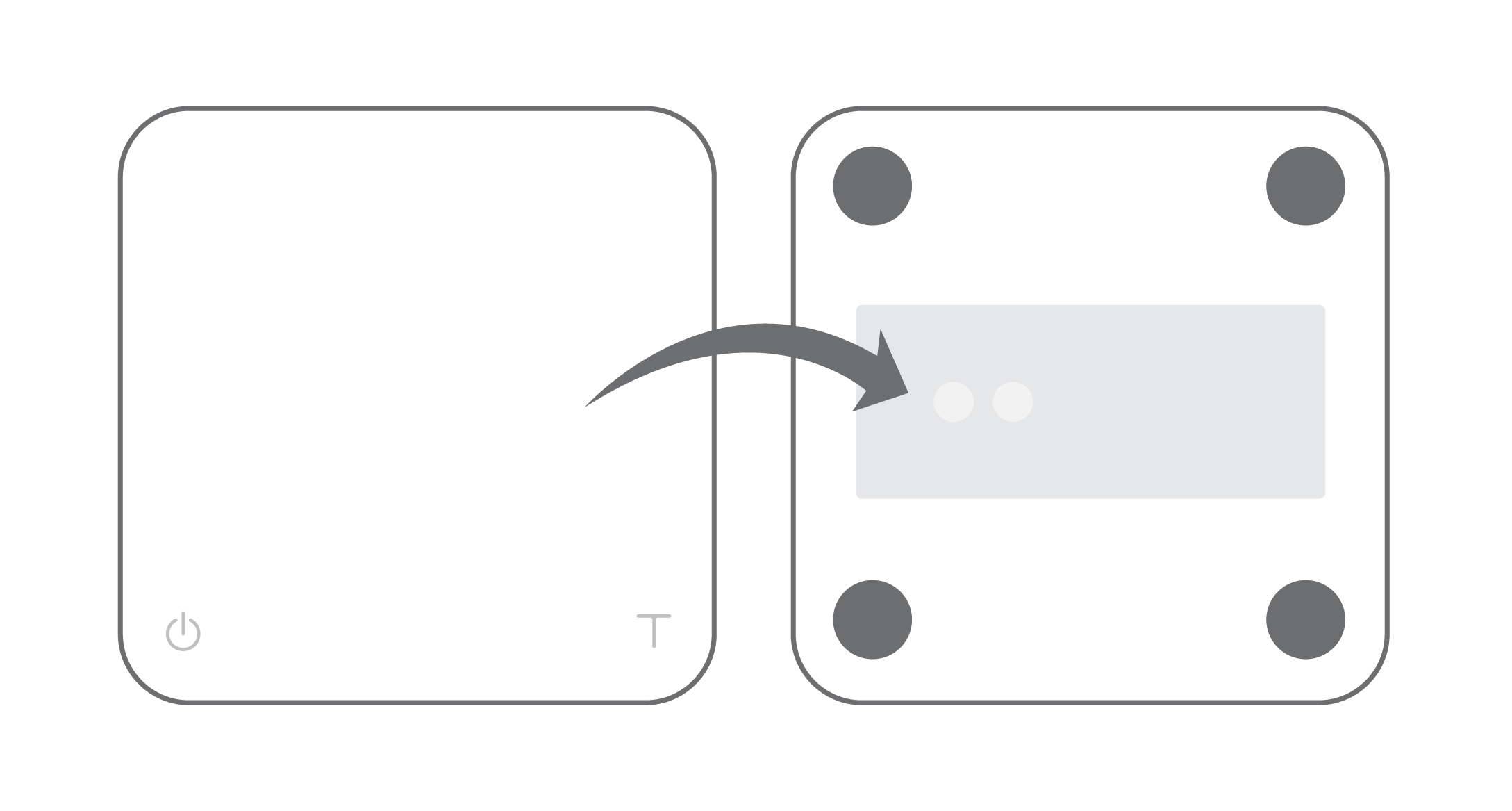 Step 2.
Break the hold on the left of the sticker.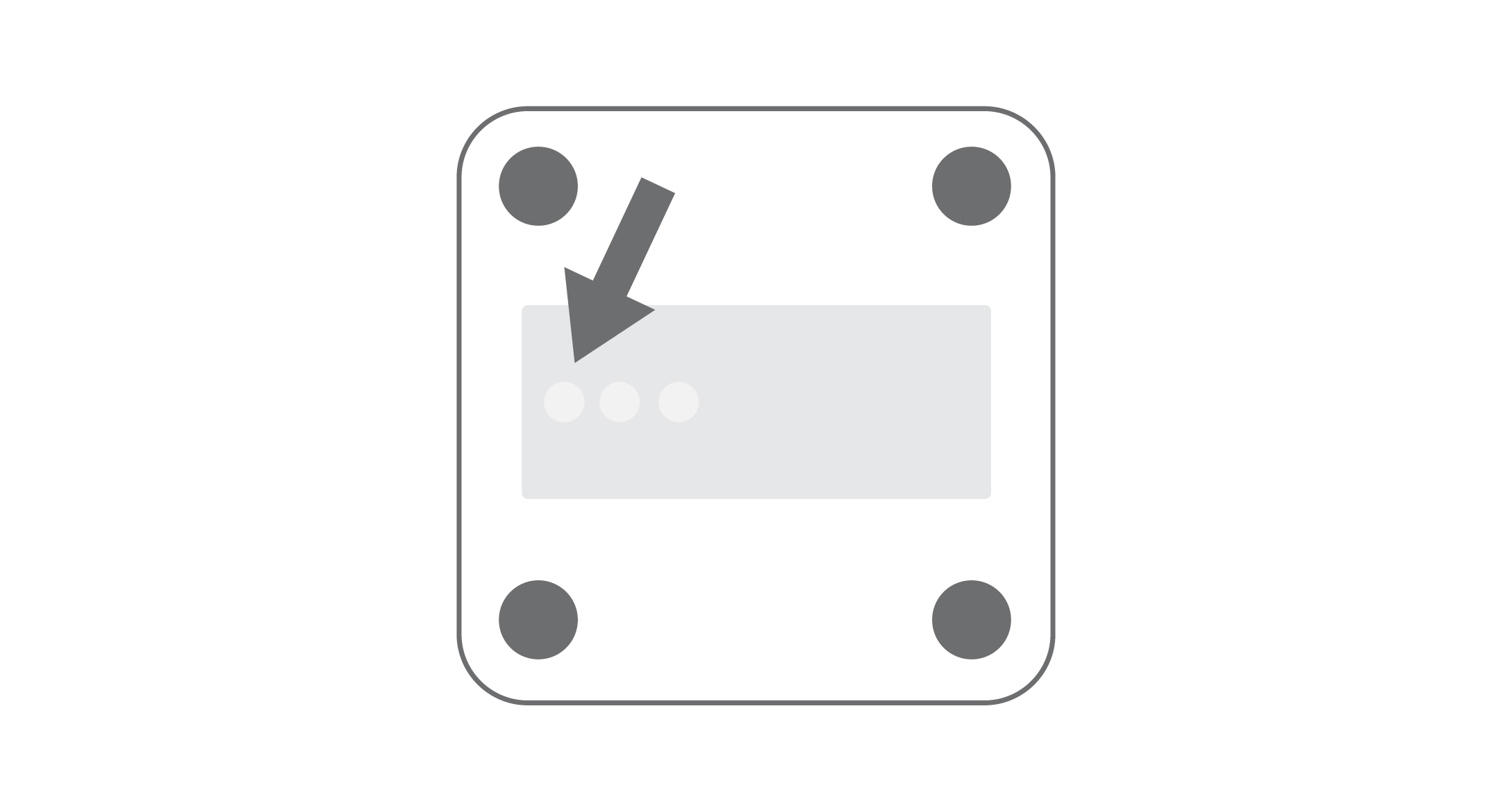 Step 3.
Use the hex key to unscrew and remove the original screw.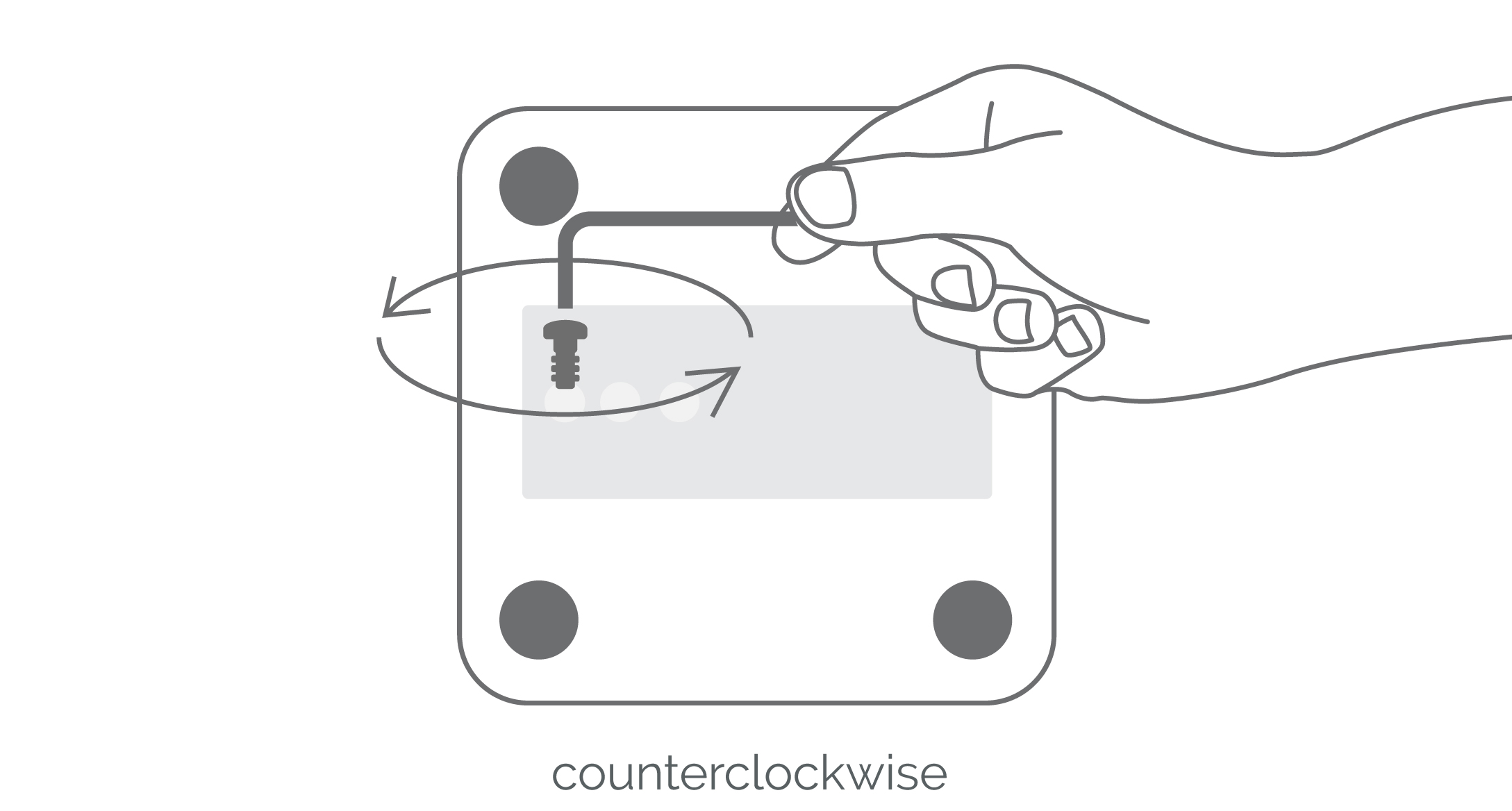 Step 4.
After checking the alignment of the bottom plate, carefully put the Pearl S Lock in place and affix using the flat head screw.